Getting your braces put on
Don't panic! Getting braces is nothing like what it was years ago. Modern braces are more comfortable, more flexible and lower profile (sometimes even invisible) — so set aside your worries.
It's common to be nervous about getting your braces put on though, especially if you're unsure of how it happens — or what you're meant to do afterwards. This guide will help answer some of your questions and provide a few tips to help make your treatment as easy (and quick!) as possible.
In this guide, we refer to the actual application of your braces as 'band up day'. Band up is a little different depending on what type of braces you are getting, but whichever treatment you choose the application process itself is completely painless — so there's nothing to fear.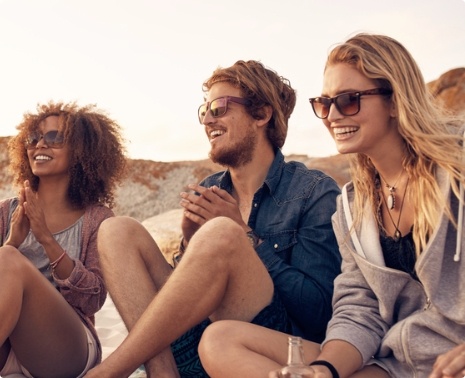 Tip
Before you get your braces, make sure you've had a checkup with your dentist to address any issues such as cavities that will require attention prior to commencing your treatment.