5 hearty soups you can whip up this winter
By Anthony ● June 21, 2016
Winter has come! There's no better time than now for a bowl of hearty, delicious soup to help warm you up from the inside out.
What's more, soups are a nutritious, no-chew, braces friendly food. As the nights get colder, why not try out this winter staple for yourself? Here are some of our top picks of hearty winter soup recipes for those with braces.
Hearty, healthy soups to keep you warm during winter
Chicken, corn and risoni soup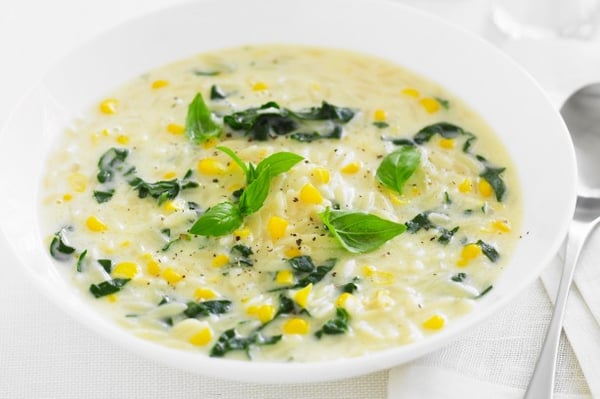 Image: taste.com.au
To start with an old-school favourite, this recipe from taste.com.au adds a modern twist to the childhood tradition of slurping up a hot, soothing bowl of chicken and corn soup whenever someone in the family had a cold. The chicken stock and corn bring that comforting serve of nostalgia, while the addition of risoni or orzo pasta, shredded silverbeet and some cream add a distinct new dash of flavour.
Speaking of corn, remember that braces wearers should always remove the kernels from the cob before eating! Other key things to avoid when wearing braces include foods and drinks that are hard, crunchy, chewy and overly sugary.
Tomato-free minestrone soup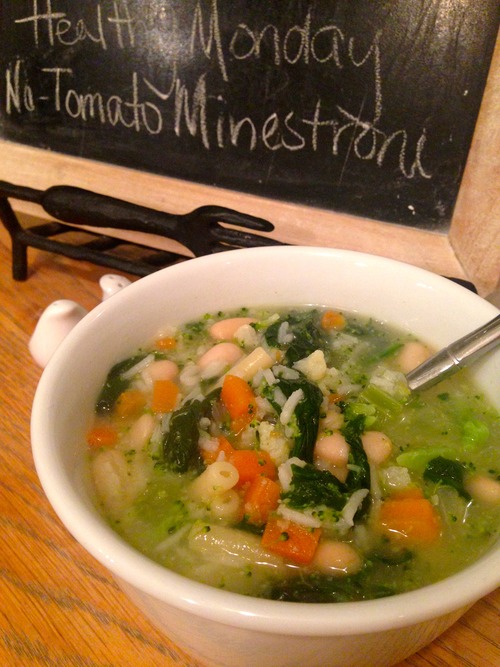 Image: The Ladbroke Kitchen
This no-tomato version of minestrone from the Ladbroke Kitchen has all the earthy flavours of the Italian classic, drawing on a rich variety of veggies as well as parmesan cheese, basmati rice and pepper flakes. It's also an easy one to whip up as a one-pot meal taking 20-30 minutes to make. Win, win.
But why avoid tomatoes? As delicious and nutritious as they may be, tomatoes are high in acid meaning they're not ideal for our teeth or gums – an especially important consideration for those with braces. Soups like this, with boiled and therefore softened vegetables, are the perfect way for braces wearers to make sure they're getting enough nutrients without damaging the braces.
Miso soup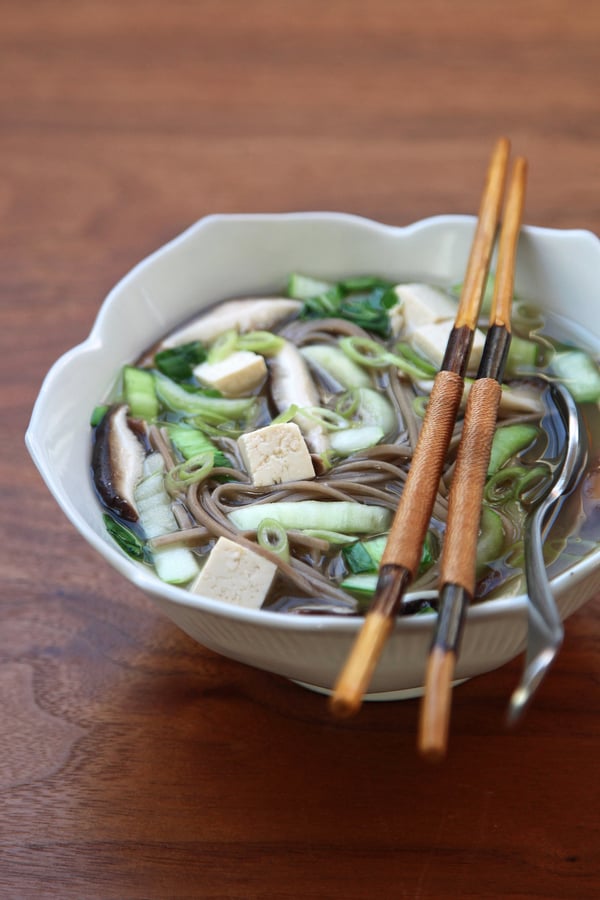 Image: Pop Sugar
Enjoy the traditional Japanese flavours of this miso soup from Pop Sugar. It pairs the heavier textures of the soba noodles and shiitake mushrooms with the umami taste of miso (we recommend using white or red miso as yellow miso tends to be more acidic).
Offering a delicious Asian twist on the healthy and hearty veggie-based soup, this is a no-frills recipe perfect for two – and a great option for keeping up your intake of greens without repeating the same flavours day in, day out.
Slow-cooked beef goulash soup
Image Cinnamon, Spice & Everything Nice
Few dishes come as hearty as a classic Hungarian goulash. Traditionally the goulash is a rich, meaty stew using tougher cuts of meat, but this recipe from Cinnamon, Spice and Everything Nice brings a softer edge by grinding the beef more finely.
Cutting meat into smaller, more manageable pieces makes it much easier to eat with braces. What's more, as a slow-cooker recipe, the long cooking time of this goulash will soften the beef – that mouth-watering tender texture is best for your braces! Simply prepare it all in the slow cooker before work one cold winter morning and return home to find this delicious, paprika-filled bowl of braces friendly food awaiting you.
Jamaican curried prawn and mango soup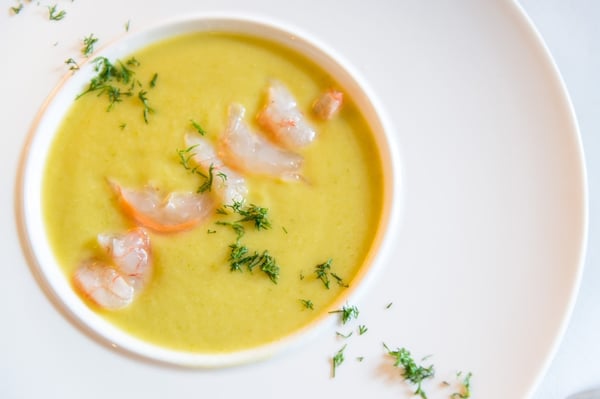 Image: Cheat Sheet
Prawns, curry and mango are not obvious contenders for a winter soup, but this delicious recipe from Eating Well draws them all together in a zesty combination. Taking inspiration from Jamaican cuisine, it packs a punch in sweet and spicy flavours with a healthy boost of Vitamin C.
Taking only 40 minutes to throw together, this recipe is ideal for when your tastebuds need a break from the heavier, more wholesome garden vegetables – and when you'd like to transport yourself to warmer, more tropical climes!
Eating with braces doesn't have to be a hassle. Take a look at our free weekly meal planner for more ideas on scrumptious, healthy foods for braces wearers to enjoy.
For more advice on what braces wearers should eat (or avoid) all year round, contact the team at Inner West Orthodontics today.